Awakening blossom Retreat Ibiza 14-21 May 2020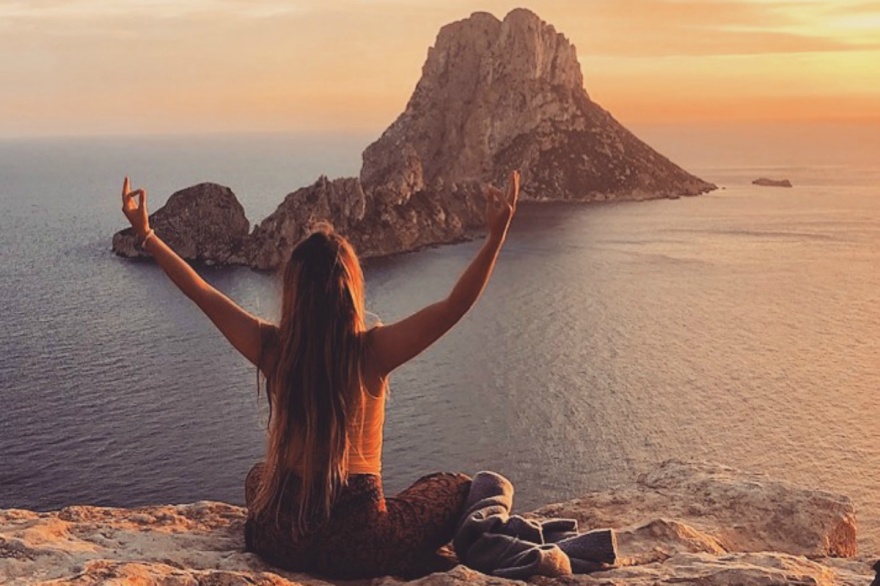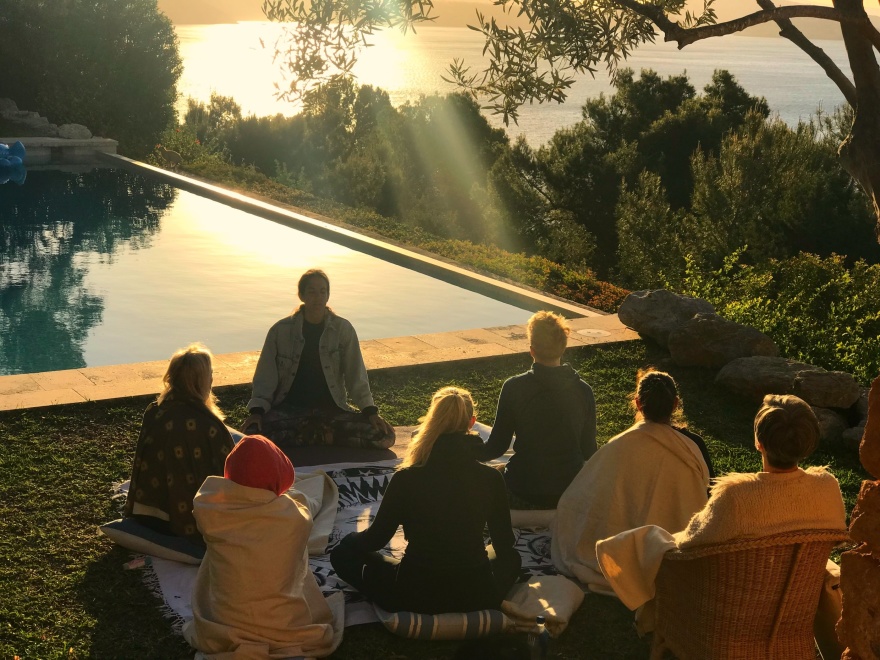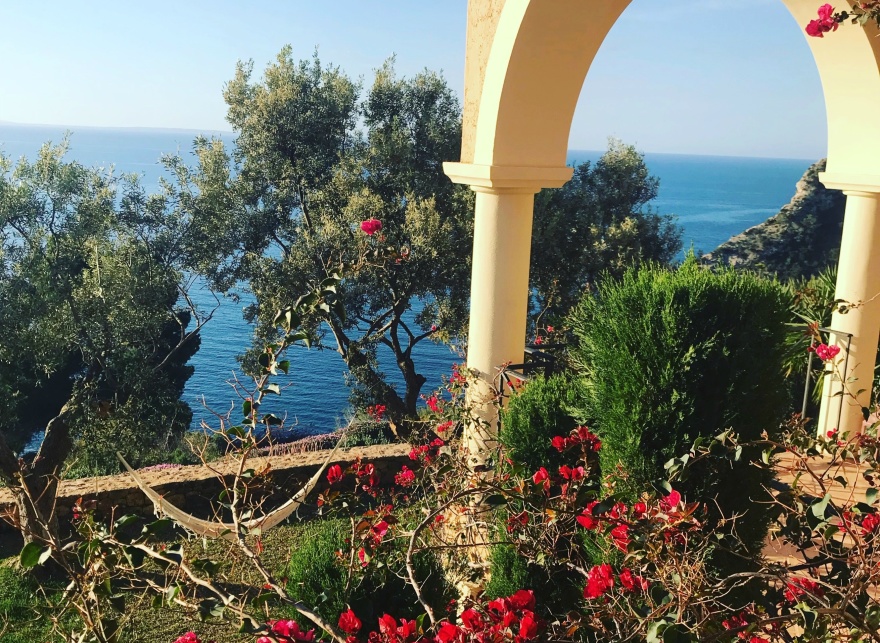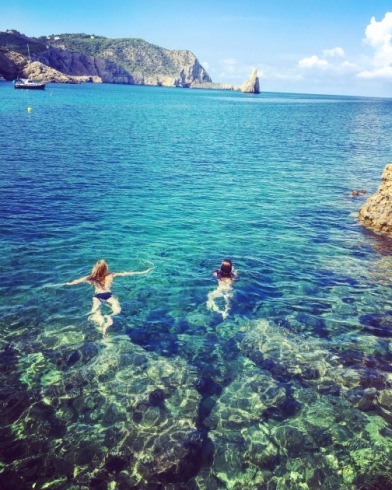 This retreat will focus on rejuvenating and energising you after a long winter - blossom back to life! Prepare yourself to breath the fresh air of spring, smell the flowers, walk the red soil and allow Ibiza's powerful energy to awaken you from within.

During this week you will experience the true spirit of Ibiza whilst discovering your inner self. We will offer excursions to hippie markets, beaches and Ibiza town. We will dance to the drums at Benirras and hike through nature towards the magic crystal rock Es Vedra.

Starting the day in silence with meditation followed by yoga practice in the morning, yin/restorative yoga in the afternoon mixed with inspiring workshops we aim for you to feel transformed, awaken and peaceful after this week.

We have chosen a very special and calming location away from all the hustle and bustle of our busy lifestyle. Our hillside luxurious private Villa is surrounded by beautiful cliffs, stunning sea view, pool and only a short walk away from the sea.

Our carefully selected chef is specialised in raw/vegan food that will help you detox and feel amazing from the inside -out.

Ebba, Rhona will guide you during the week and they are both highly qualified and dedicated yogis with much previous experience of hosting and facilitating retreats.

We look forward to look after you and show you this special island!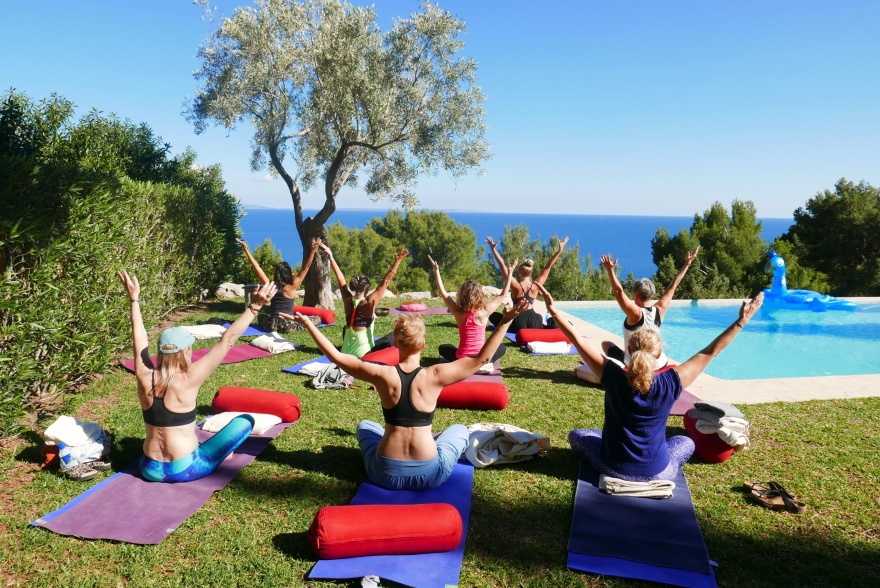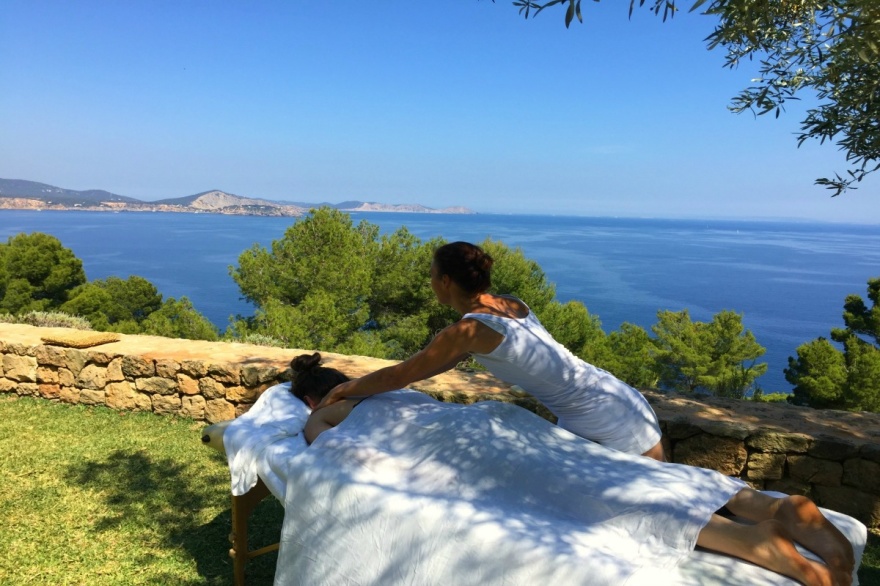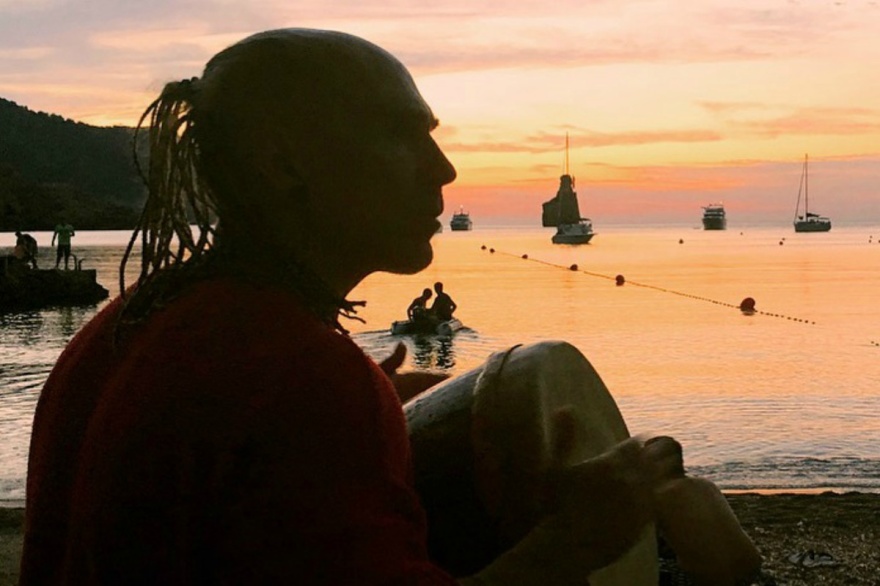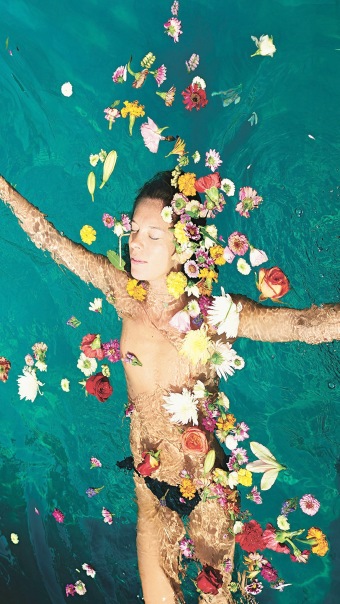 Dates: 14-21 May 2020
Location: Ibiza, Es Cubelles, close to Es Vedra
Accomodation: Private luxurious Villa
Price:
Shared double room 1200 € with WC/shower

Single room 1450 € with WC/shower

Single room 1380 € with shared WC/shower
* Early bird discount 10% book before 15 of Feb



Included:
- 7 nights accomodation
- Fullboard vegeterian cleansing cuisine
- All yoga/workshops
- Breathwork session with Anna-Belle James
- Induvidual wellness talk
- Excursion to San Jordi Hippie market
- Guided nature walk
- Sungazing by Es Vedra
- Excursion to magical beach Benirras
- Transfer, meet and greet at the airport

Not included:
Flights, last dinner out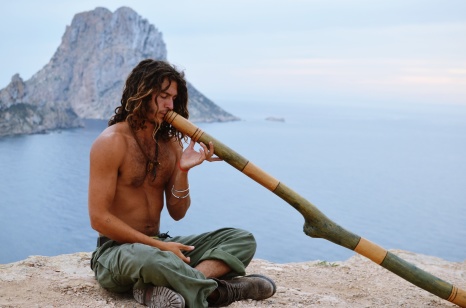 Ibiza is magical! There is just no other way to describe it... When you say Ibiza, many might know the island for its massive party scene and glamourous jetsetters, but that is just one part of the island.

Ibiza is also destination for many yogis, healers and spiritual seekers.
There is endless of myths and storys about the island and during the week we will show you "THE REAL IBIZA".

It's said that the earths energy meridians goes straight through the island which make this place incredibly powerful for transformation and to refill with new prana (life force)

The people that fall in love Ibiza get "called back to the island" year after year for their "Ibiza-experience". Whoever you are, everyone who comes to Ibiza has one thing in common; they love the free-spirited non-judgemental atmosphere and to enjoy life!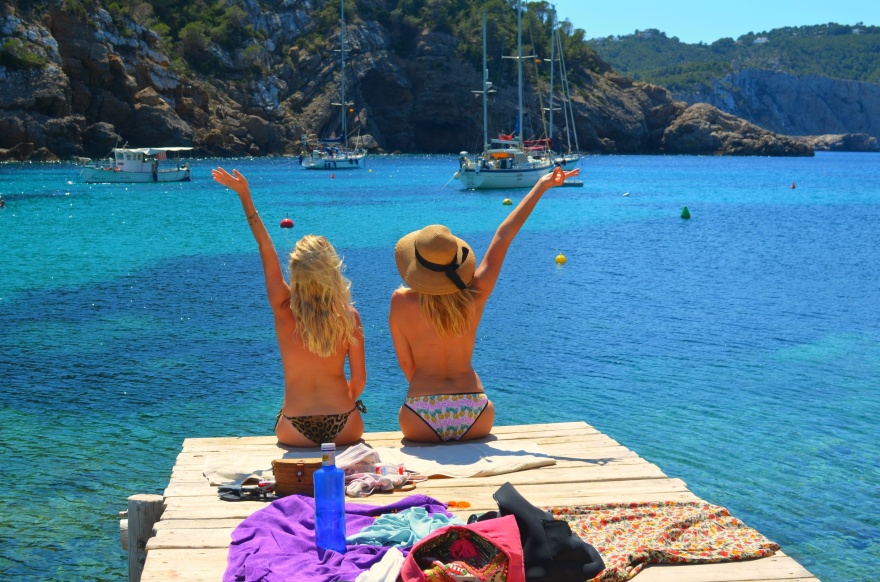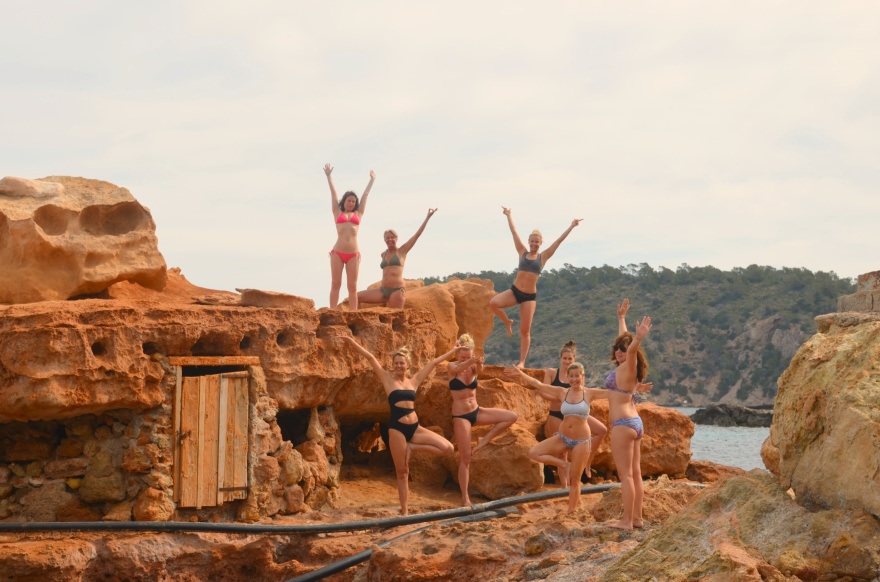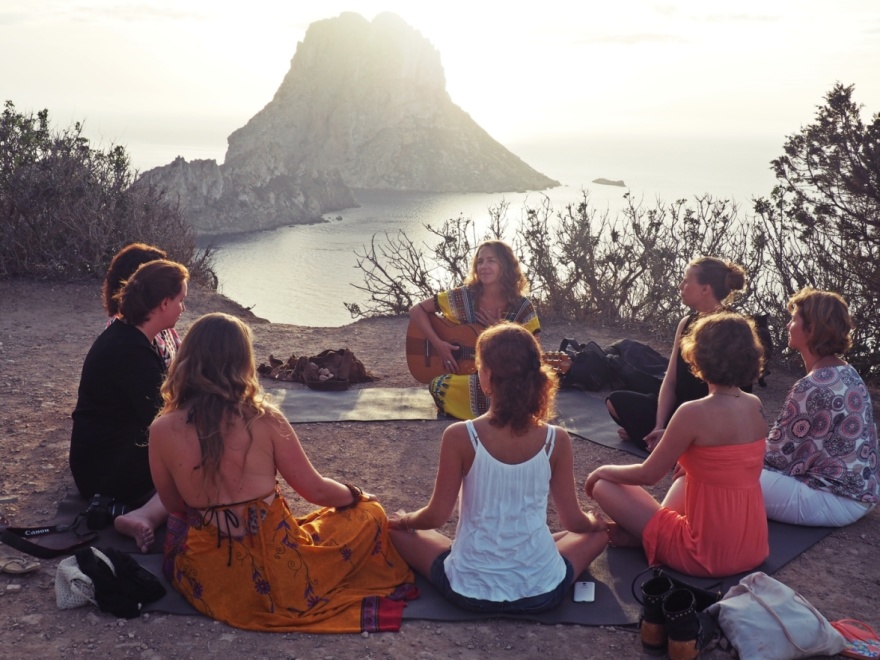 Day 1 Thursday
· Check in and pick up for airport
· Soft grounding yoga
· Welcome dinner

Day 2 Friday
. Meditation
· Yogic breakfast
· Introduction to vinyasa yoga
· After Yoga Juice Bliss
· Big Brunch Delights
· Freetime, beach, pool-hang, treatments, wellness-talks
· Healthy Snack
· Yin Yoga
· Dinner

Day 3 Saturday
. Meditation
· Yogic breakfast
. Dynamic Yoga
· After Yoga Juice Bliss
· Big Brunch Delights
· Optional excursion to hippie market in San Jordi
. Freetime, wellness talks, pool-hang, treatments
· Introduction to reikie and self healing workshop
. Afternoon snack
· Meditation/Pranayama/Yoga Nidra
· Dinner

Day 4 Sunday
. Meditation
· Yogic breakfast
· Kundalini Yoga
· Big Brunch delights
· Beachtime at Beautiful Benirras
· Picknick looking over the sunset…
· Stamp your feet into the earth dance to the drums in Benirras.
A "real" Ibiza experience!

Day 5 Monday
. Meditation
· Yogic Breakfast
· Dynamic Yoga
· After Yoga juice Bliss
· Big Brunch Delights
. Freetime, Treatments, Pool-hang, Beach
. Afternoon snack
. Yin Yoga/Restorative
· BBQ Dinner

Day 5 Tuesday
. Awaken your inner mermaid beach yoga
· Fruits served at the beach after yoga and possibility to do a clay bath and perhaps take a mermaid swim!
· Big Brunch Delights
· Freetime, Treatments, Pool-hang, Beach
· Afternoon Snack
· Breathwork session
· Dinner

Day 7 Wednesday
. Meditation
· Yogic Breakfast
· Dynamic Yoga
· After Yoga Juice Bliss
· Big Brunch Delights
· Freetime, Pool-hang, treatments, beach time
· Afternoon walk to crystal mountain es vedra where we will have a soundhealing session while the sun go down
· Dinner out at carefully picked restaurant with locally sourced food

Day 8 Thursday
· Goodbye Yoga
· Breakfast
· Check-out
· Depature to Airport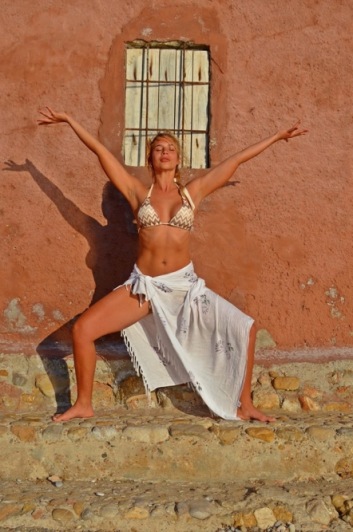 During the week you will get introduced to a couple of diffrent yoga-styles. Classes will be sutiable for all levels. Morning class will start in silence with a 30 minute meditation followed by a more dynamic morning class. Evening class will be in a more calm meditative/workshop-form.
Energtic Vinyasa Flow

Kundalini

Meditation/Pranayama

Yin/restorative/somatic yoga

Reikie Workshop -heal yourself

A journey into the heart -breathwork session
Classes will be guided by Ebba & Rhona, both highly qualified teachers and facilitators. More info read their presentation HERE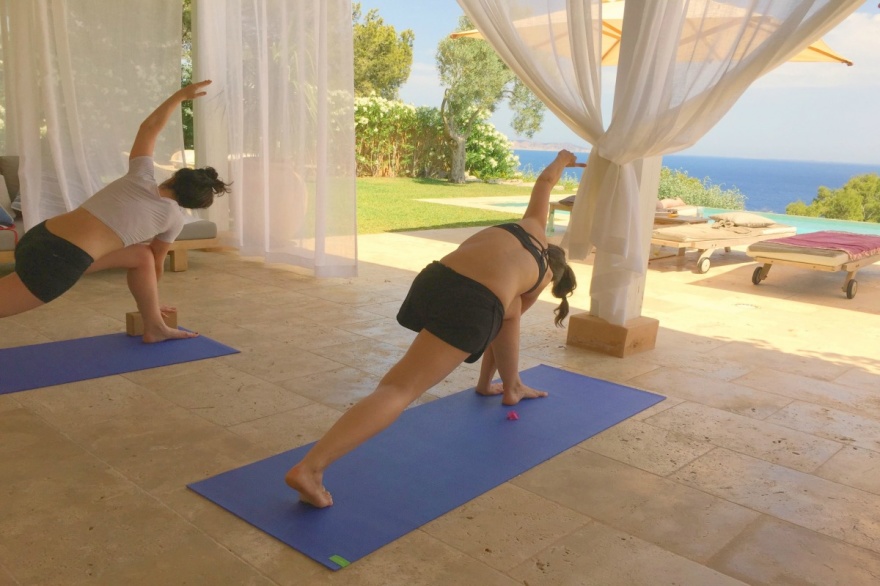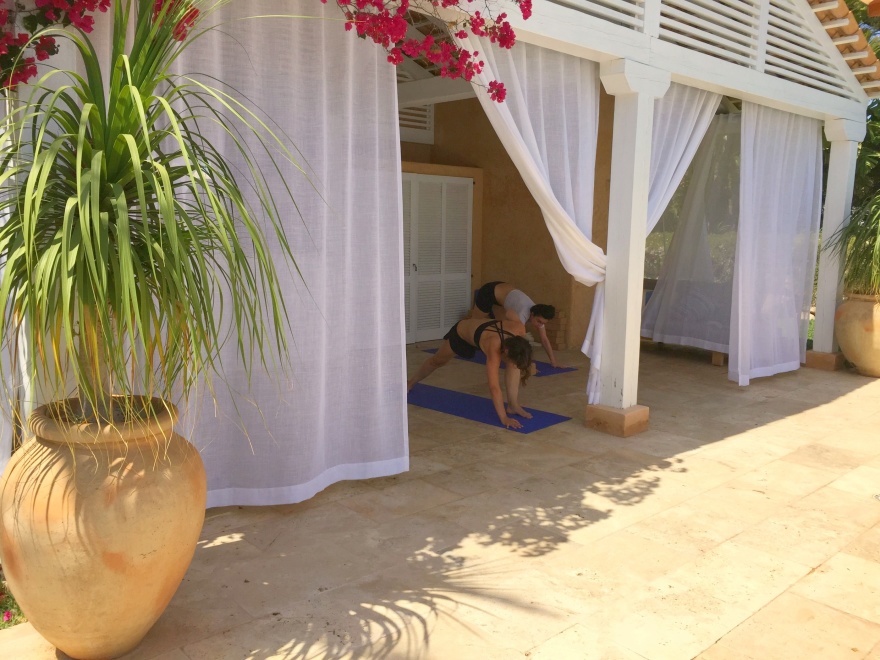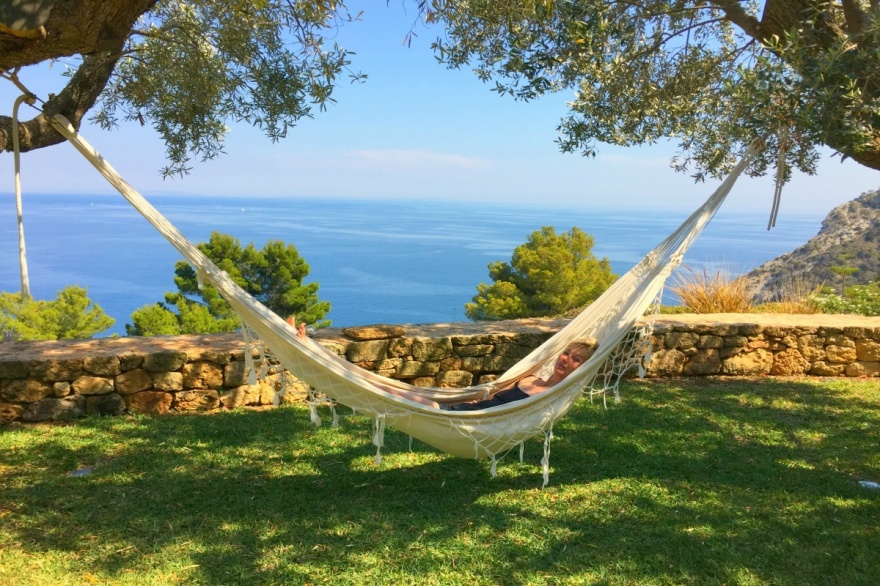 Luxury private villa located in a very peaceful inviroment. Beautiful garden with bougainvilla flowers climbing the walls of the house and breath taking view over the sea.

The villa offers tastefully decorated double bedrooms, with comfortable beds and spacious en-suite bathrooms. Every room is boutique and has an outdoor chill area.

There is many places for us to do yoga in the natural sourroundings, we have a shaded dreamy area looking over the stunning view.

The villa also leaves a lot of room for privacy both indoor and out and you fill find many terraces with comfortable sofas to relax on. We also have a pool table and table tennis for those of you looking for some light action during the day. Whenever you had enough of the pool, remember the sea is only a stone throw away (about 10 min walk).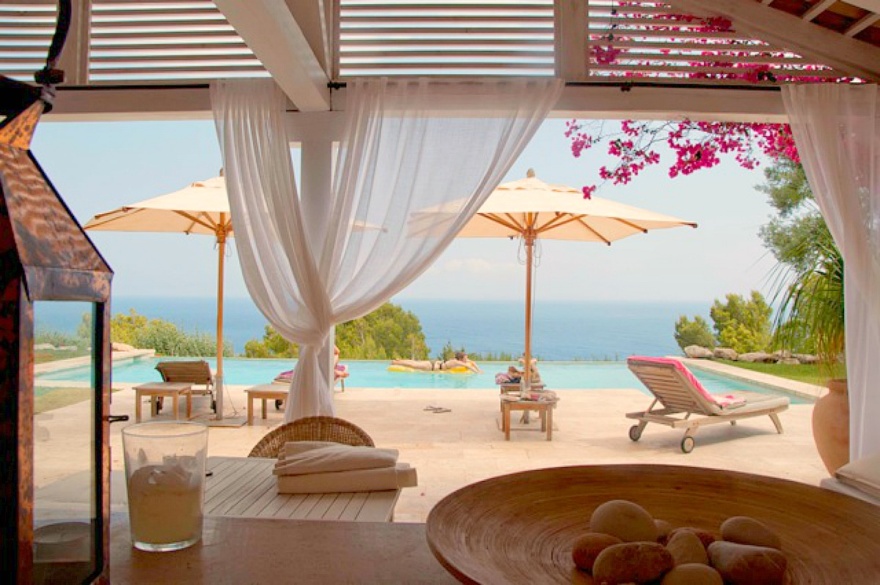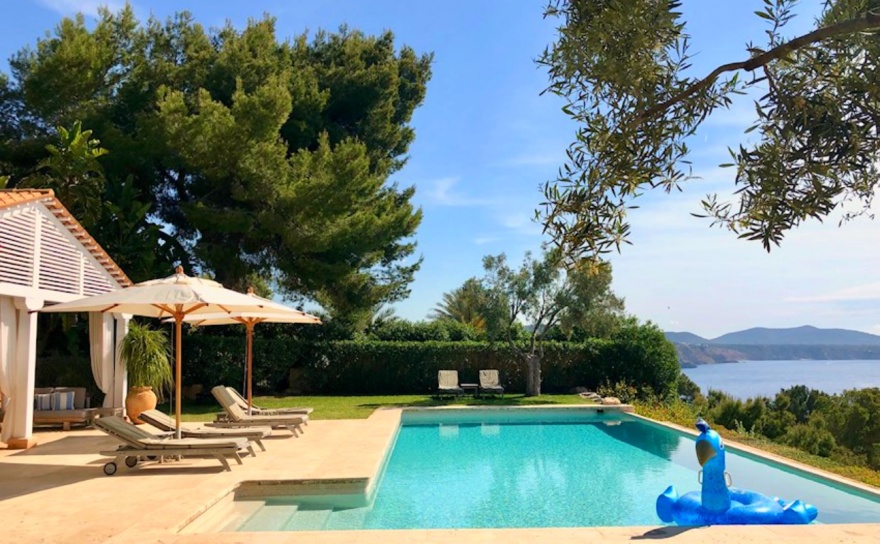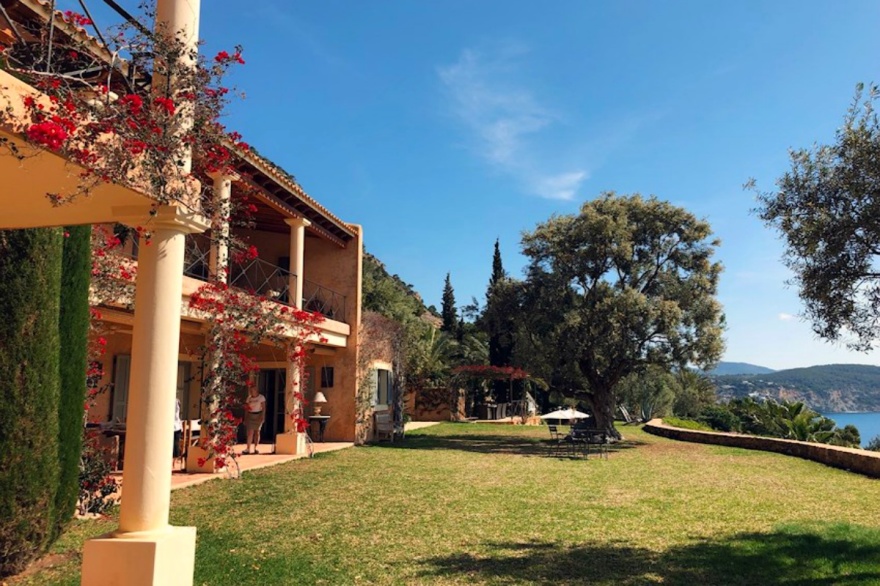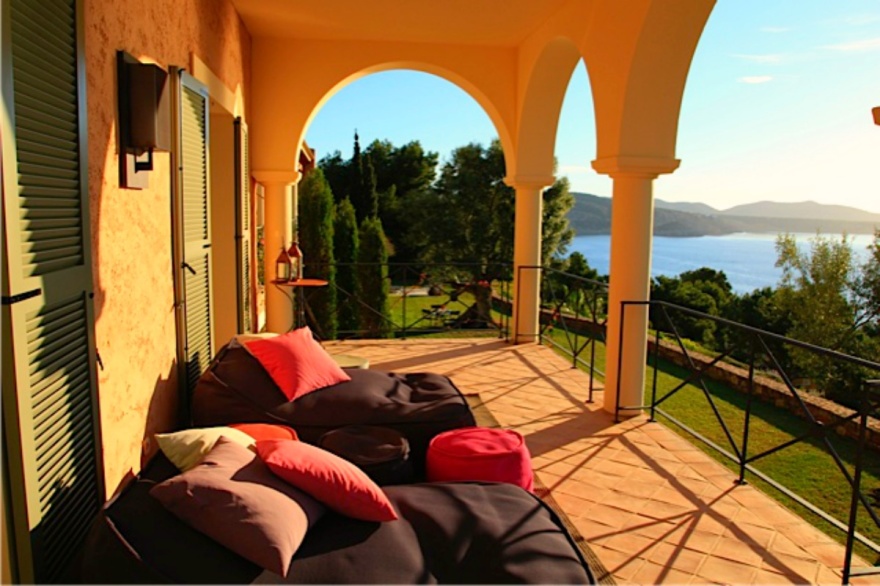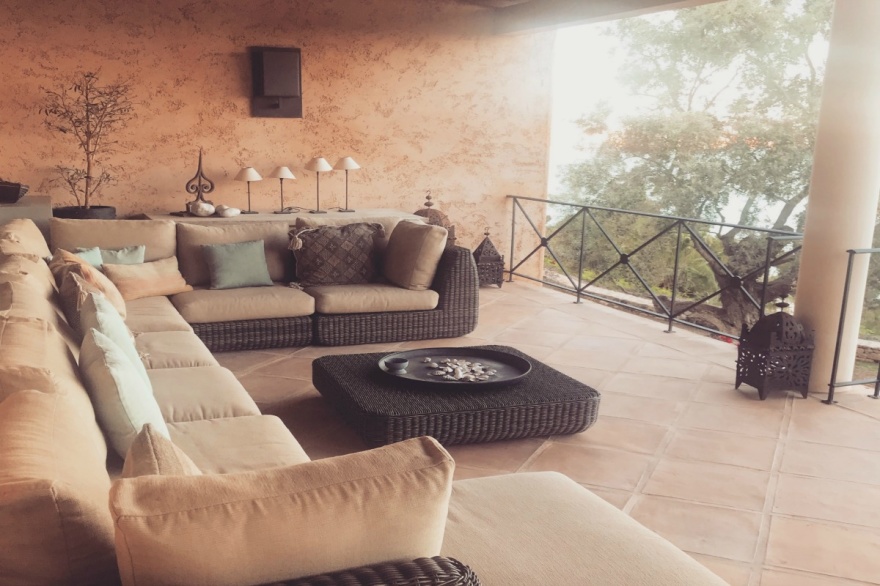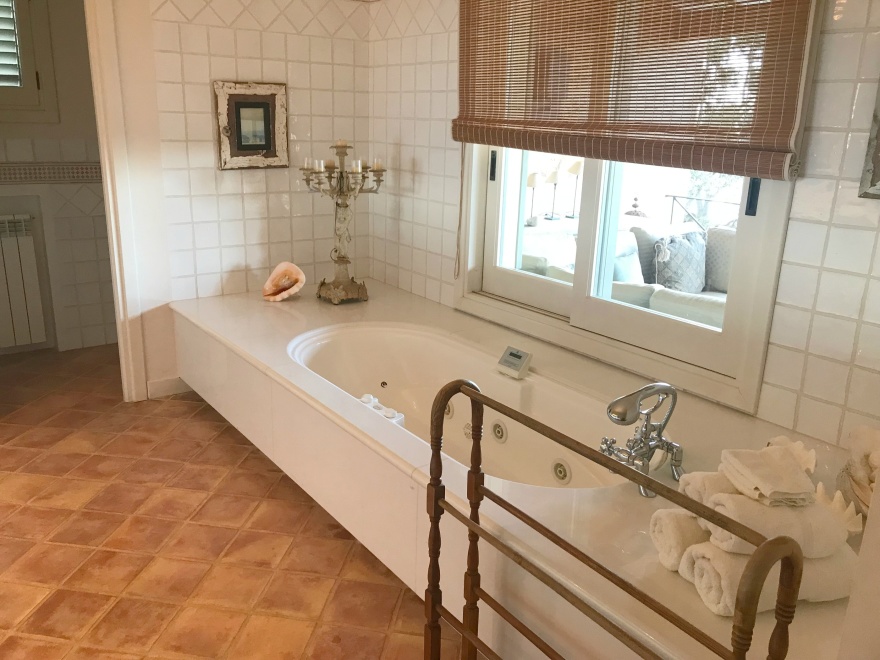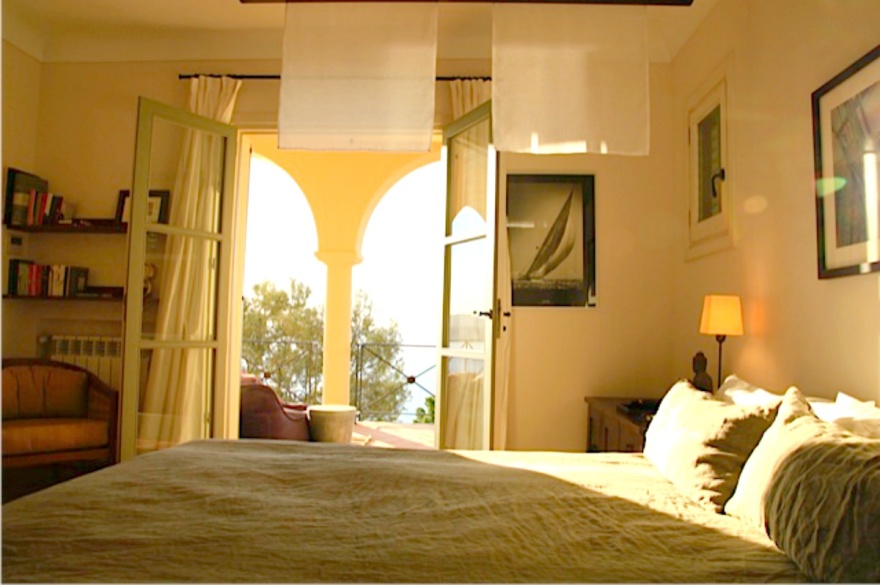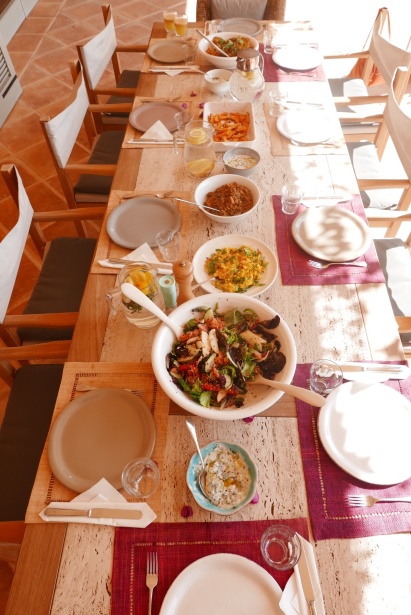 The food we offer during the retreat is also a part of the transformation you will experience this week. Home cooked vegetarian/raw nutritious and delicious healing food that will help you to rejuvenate, get more energy and feel healthier. When ever possible most of our products will be sourced locally. The fertile earth of Ibiza produces tons of fresh and colourful vegetables, fruit and nuts. After each morning yoga class, you will enjoy a yoga brunch and a freshly pressed juice.

Afternoon snacks and teas will be served every day to keep you going :-)
After evening class or workshop you get to taste a fantastic heart made dinner cooked by our amazing retreat chef. One night we will have a BBQ at the house and for those who like we will serve fresh local fish! On Sunday we will enjoy a picnic on the beach and later dance to the drums in the sunset. On our final evening (Monday) we will take you to one of our favourite island eateries (notice that this meal is not included).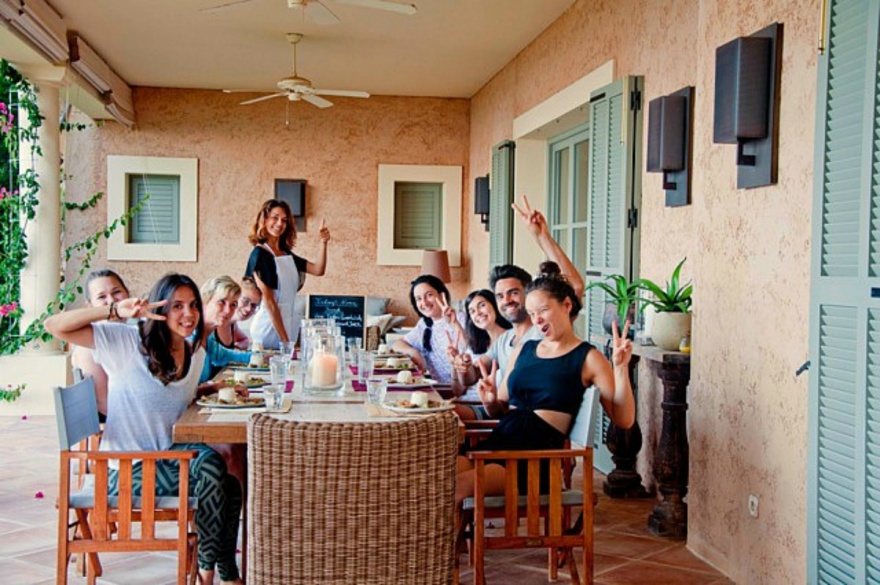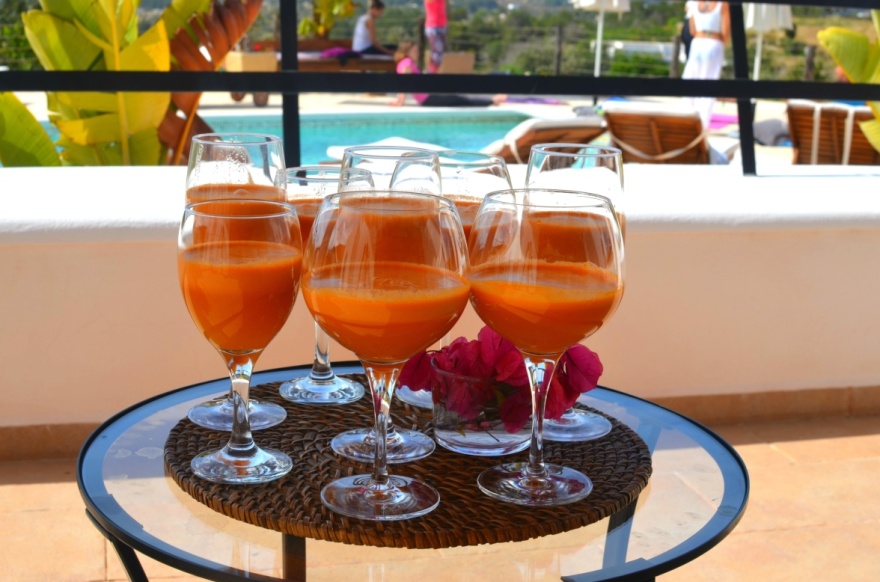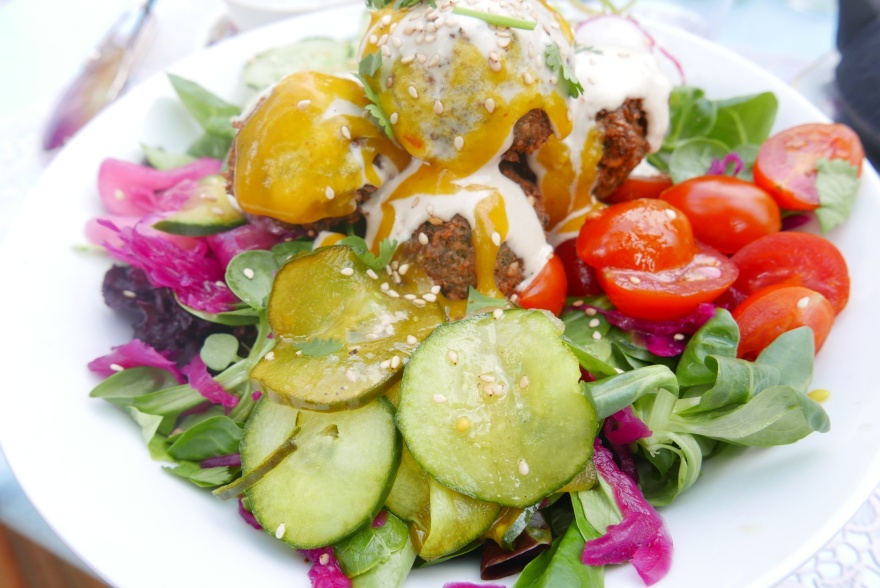 Transfer & Getting around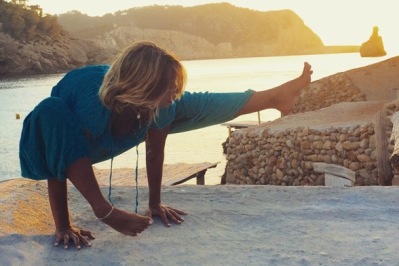 We will pick you up at the airport, you might have to wait a bit for your fellow travellers, but we have two cars so hopefully things will flow well. If you don't like to wait or arrive very early/late you can get to the villa in a short taxiride.

If you like to go to another nearby beach, we help you if we have possibility or we can arrange taxi to come pick you up. All our excursions transfer is included.

If you like more freedom we recommend to rent a car to explore the island further.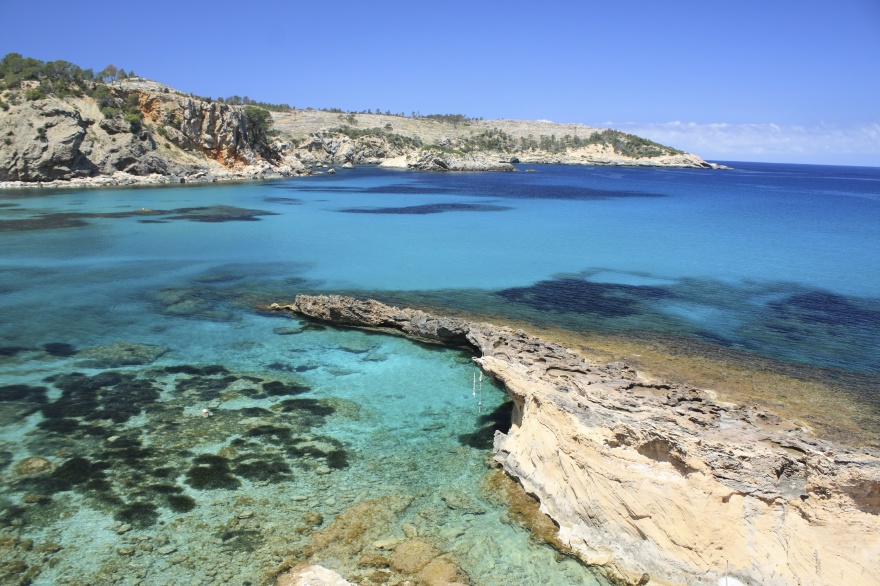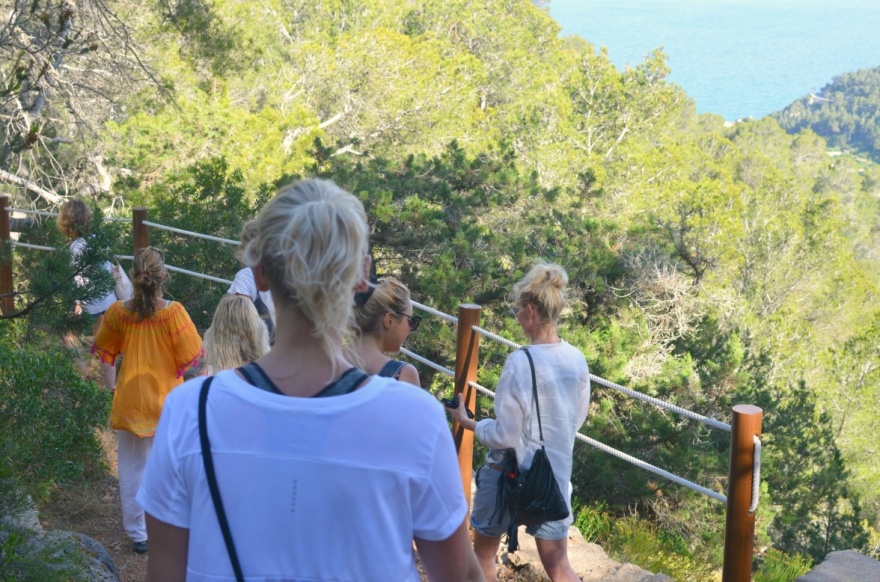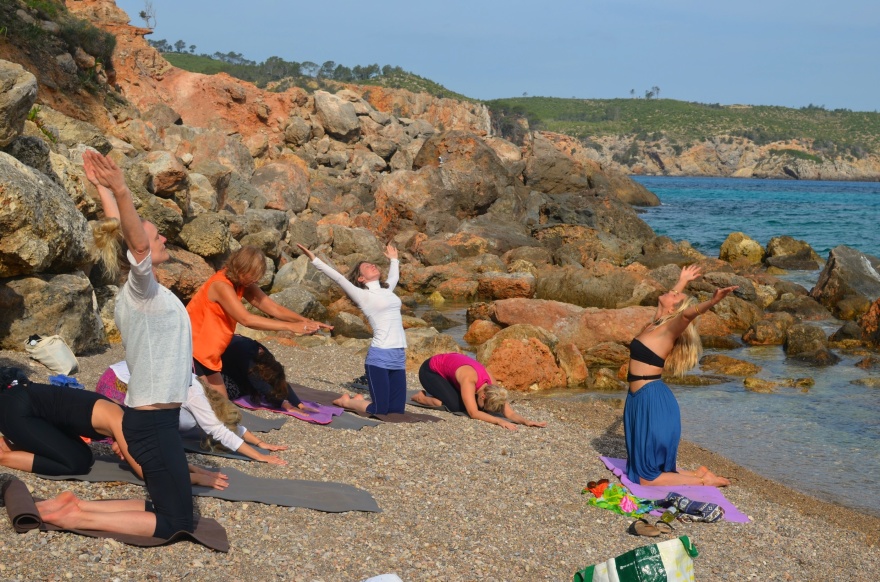 Watch videos from previous retreats (different villas)
"I will never forget the week in Ibiza" //Helen