Wild soul ibiza Yoga retreat
This Retreat is nestled amongst nature as far as the eye can see. Stay in a unique, bohemian Ibiza villa with plenty of art to inspire your spirit, practice daily yoga and meditation, sample ecological, local, vegetarian delights and cleanse your body with daily nourishing freshly squeezed juices. Explore the local Hippie Market, be a mermaid in one of the many secret beaches along the north coast and dance to the drums at sunset. Start every day with a Vinyasa Flow, experience the power of Kundalini Yoga and slow down body, mind and spirit at an evening Yin Yoga class or workshops.
This week will make your feet GROUND, your HEART sing and your soul dance with JOY!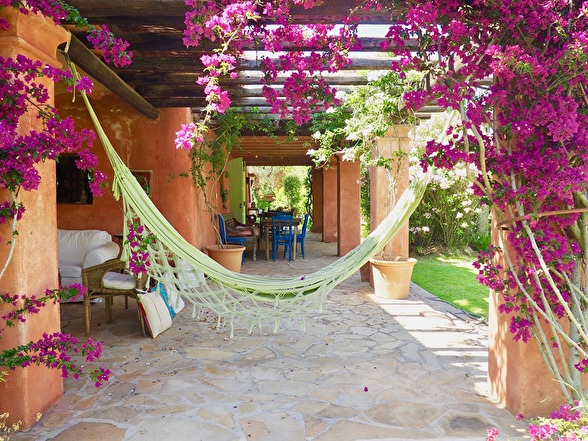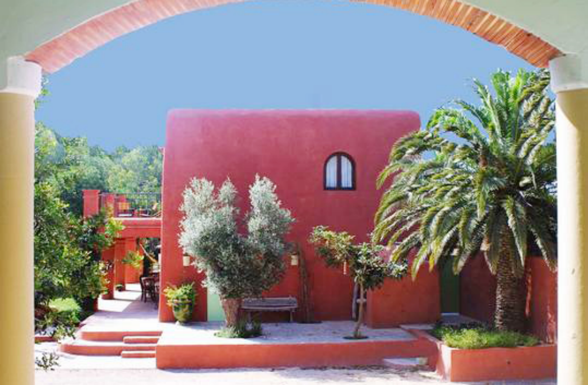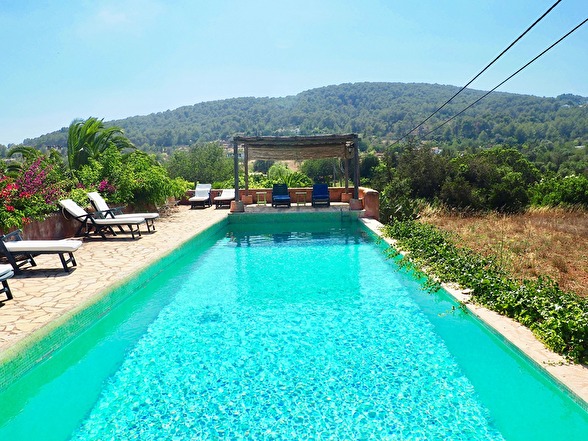 This retreat is for you if you are hungry for adventure, experience and 'feeling alive'! You will awaken the body and focus the mind through Vinyasa Yoga in the mornings (beginner to advanced level). On two days you raise your vibration with Kundalini Yoga and enjoy a gong bath after the class. Your soul fire will be ignited as you dance to the rhythmic drums into the sunset at the beach; a very "Ibiza" ritual. Give your offerings to the goddess of the island "Tanit" on our hike to the cave and set your intentions at the final full moon on the last evening - to go forward and continue your journey transformed and empowered.

What a day could look like...
0800 Teas & pre yoga bite
0900 Vinyasa Yoga with Carina
1100 After Yoga Juice Bliss
1130 Brunch Delights
1200 optional trip to San Joan artisan market
1430 Back to the villa, welcome massages, wellness chats, relax, pool,…
1530 Afternoon tea & snack
1700 Off to Benirras for sunset yoga and dancing with picnic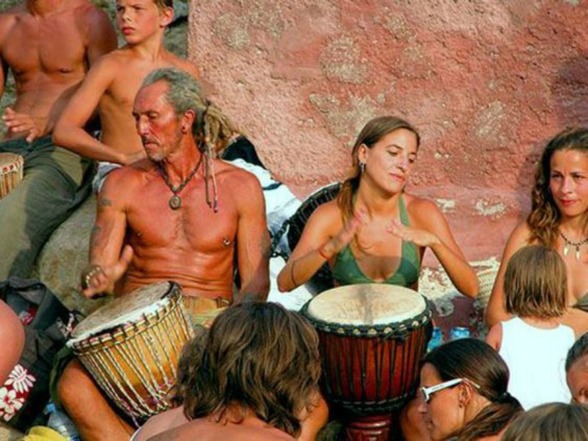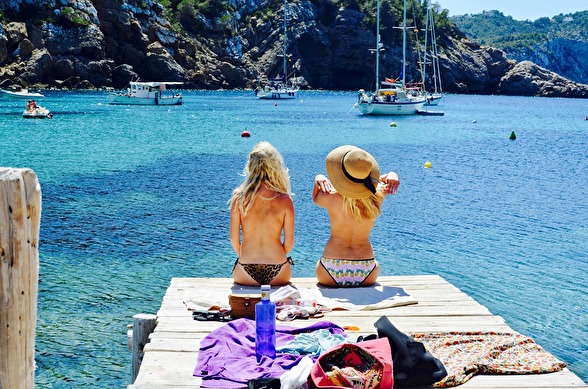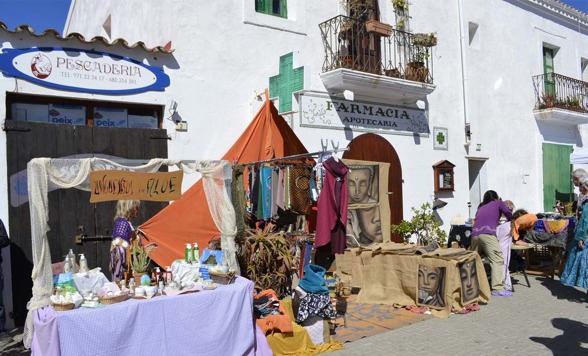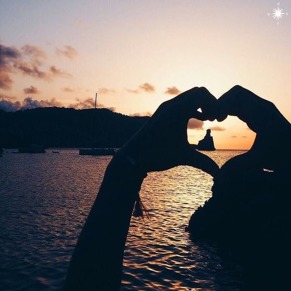 Get pampered from the minute of arrival until the moment you leave. Each guest will receive a welcome massage on the first or the second day by the islands best therapists. In a 1:1 wellness chat we will explore further your needs, why you are here and how we can give you the best experience during this week. Additionally you can choose from a range of deeply healing treatments. If you prefer more physical 'hands on' therapy or would like to experience one of our more energetic/shamanic healing; we promise there is something for everyone.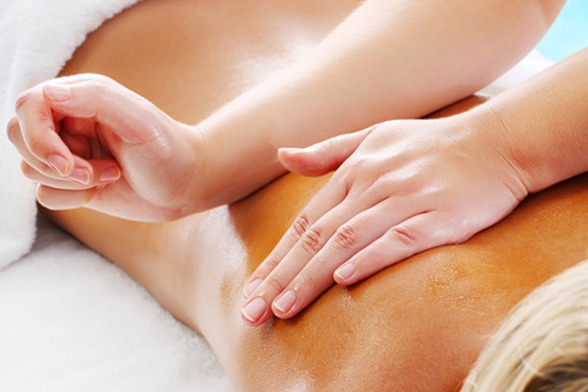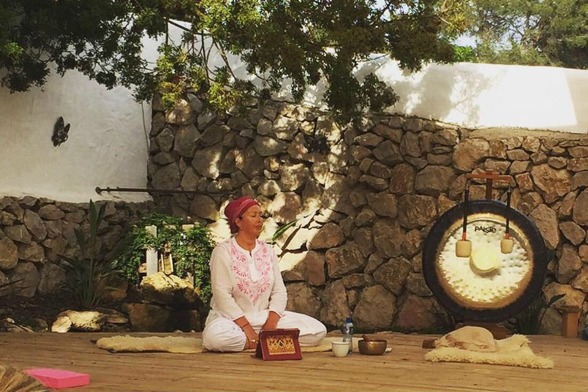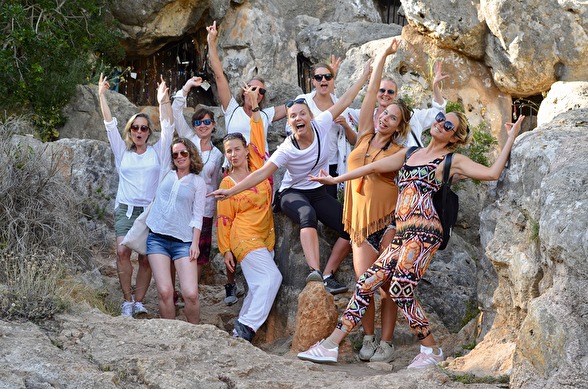 Why choose ibiza for a yoga retreat?
Many times, associated for its party scene many people are sceptical when you say yoga retreat on Ibiza. However, Ibiza have been destination for decades for spiritual seekers and the last couple of years a growing wellness destination. It's not hard to understand why, beautiful nature, beaches, locally produced food and Ibiza's special magical energy.

You'll be based far north on the island where you'll experience the spirit of nature, art, dance, magic and life! Away from the hustle and bustle of the busier south of Ibiza you will be able to truly connect with your deepest core and awaken your "Wild Soul".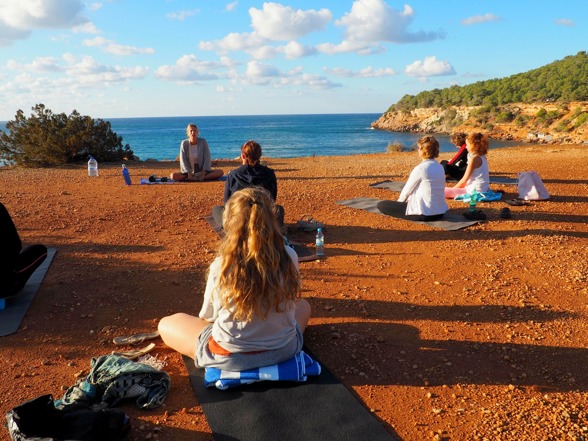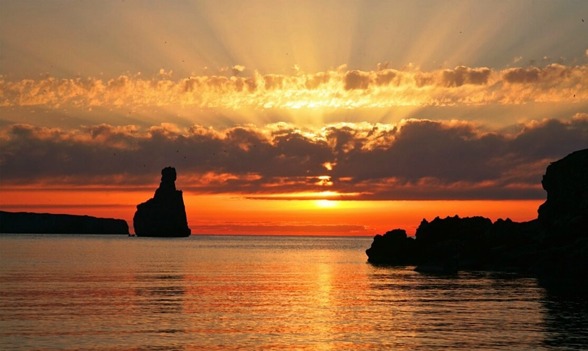 Yogastyle and the yoga teacher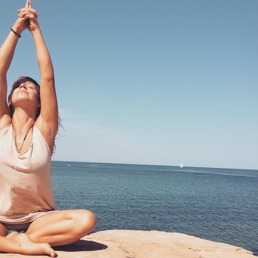 You will awaken the body and focus the mind through Vinyasa Yoga in the mornings (beginner to advanced level). During the evening classes we will slow down body, mind and spirit with Yin Yoga classes or learn something new and get inspired with workshops.

During two days we will have Trish Whelan guesting us and raise our vibrations with Kundalini Yoga and after we will enjoy healing vibrations from her playing the Gong...

Carina has graduated as a Vinyasa Flow teacher in Ibiza in 2013 after having yoga in her life since the age of 16. Ever since then she has been teaching, sharing, growing and learning. She takes her inspiration from practices of Yin Yoga, Kundalini Yoga and dance. Recently Carina has undertaken a shamanic course for the well-being of women and the connection back to their root. Her work is moving more and more towards empowering women (and men!) from all over the world to release the old and to live to their highest potential.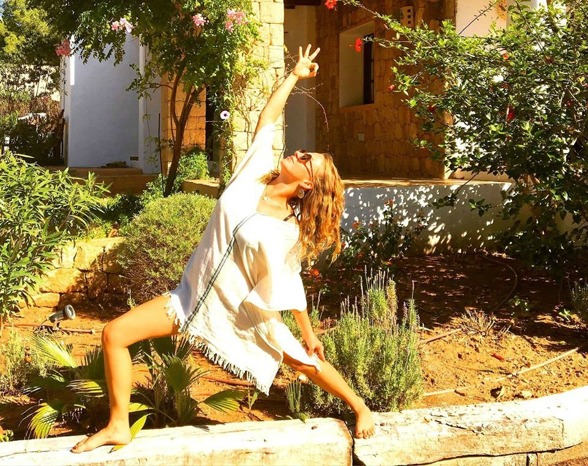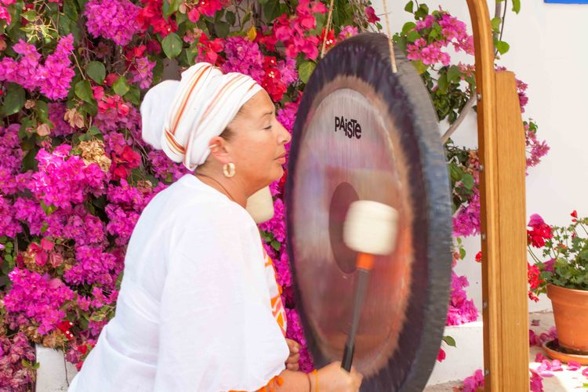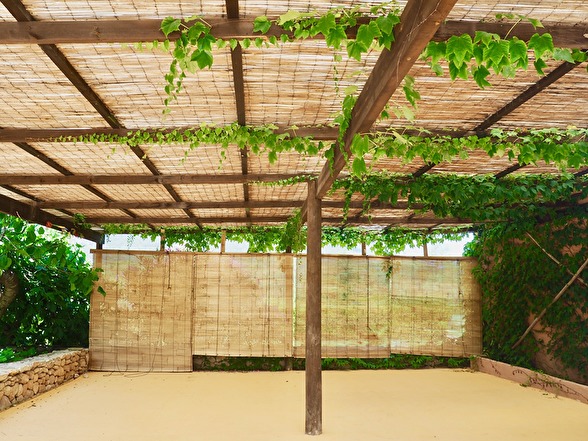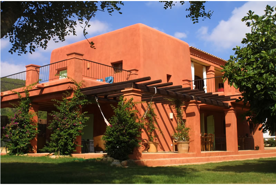 Casa San Juan - a bohemian paradise in the north of Ibiza. The villa boasts 9 bedrooms and 2 living rooms, each lovingly decorated with original artwork. The outdoors consist of a huge enchanted garden with orange and lemon trees, a volleyball court and a big swimming pool overlooking the beautiful Ibizan countryside. The nearest beach is only about 10mins away by car.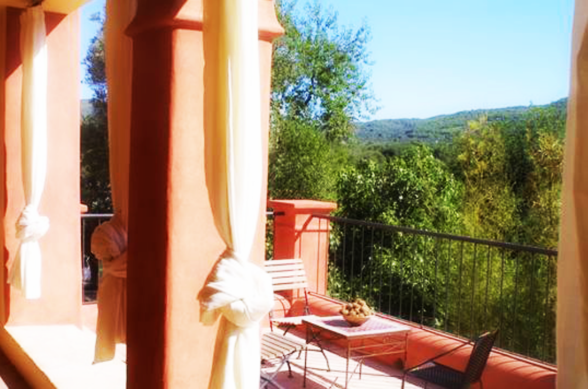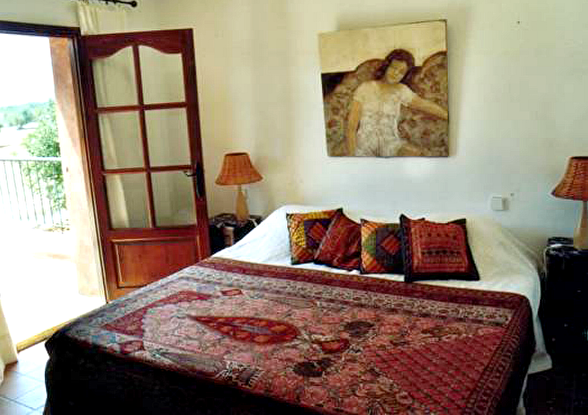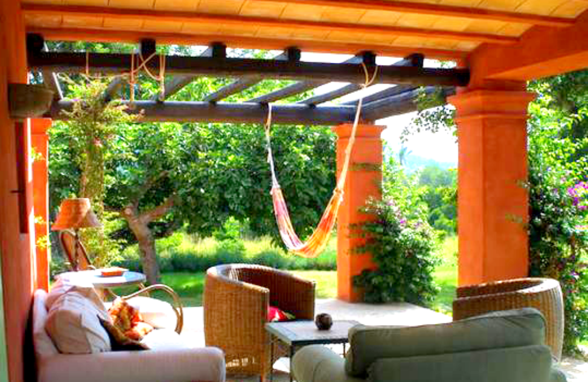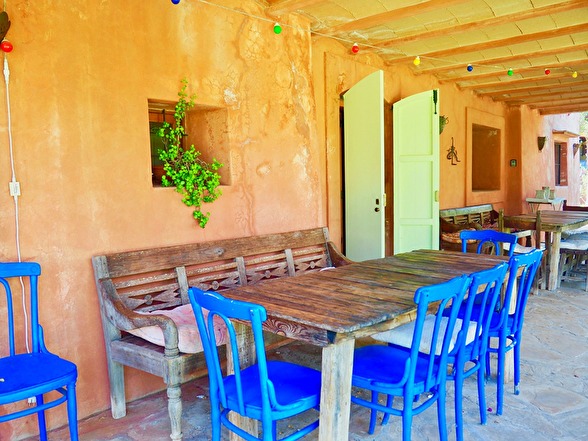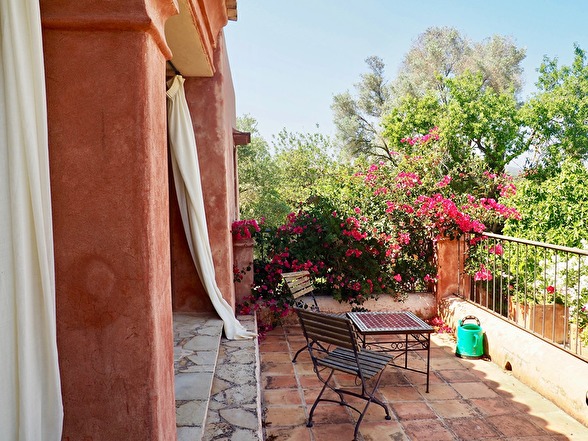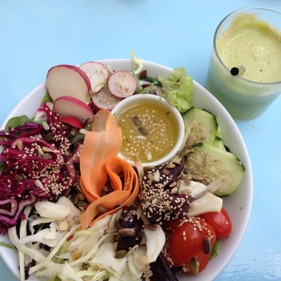 Let your body be healed from the inside out by indulging into the freshest, organic local delights served to you throughout the day. All meals will be vegetarian and we are able to cater for (nearly) all your dietary needs. Colourful fruit and vegetables, soups and salads, healthy desserts (YES! There is just no joy in life without CHOCOLATE!) and a daily post yoga juice to boost your system with nutrients.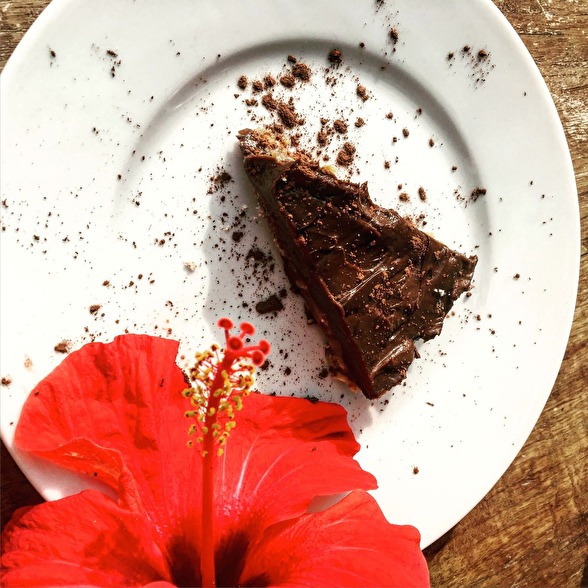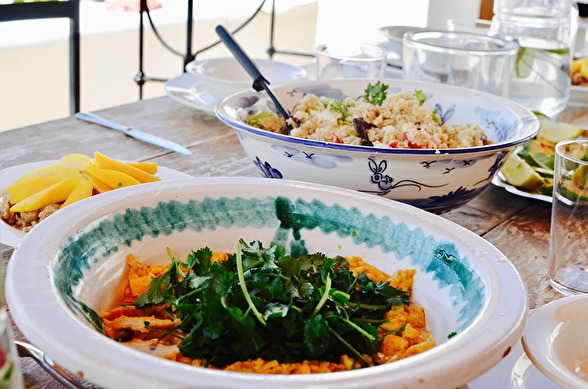 Transfer & Getting Around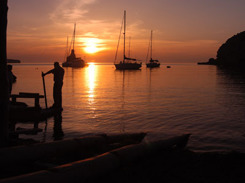 During the week we have planned a couple of fun excursions, Sunset drum dance at Benirras, trip to godess Tanit's cave, hippiemarket and more surprises!

Around the retreat there is beautiful wild nature to enjoy long walks and it's about a 10 min drive to nearest beach Benirras.

If you like more freedom we suggest that you rent a car, let us know if you are intrested to split the cost of the care with your retreat fellows, we can help to coordinate you!

We can arrange the airport transfer 40 € per way/car. We try to coordinate you so you can share this cost between others arriving simular times as you. It's about 30-40 min from the airport.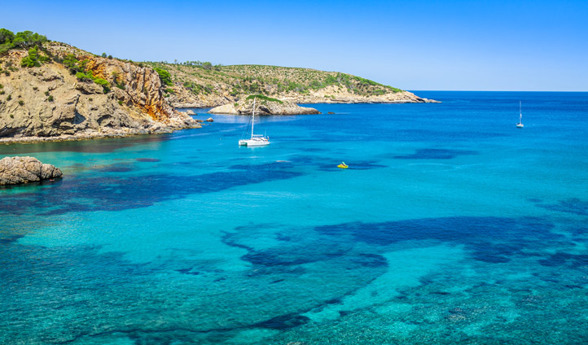 Wild Soul retreat
20-26 of May 2018

Location: North of Ibiza , nearest beach Benirras

Accamodation: Boho Chic Casa San Juan located into the wild

Price (Fullboard):
Small single room: €750 (only 1 available)
Double room:
shared €950
Single €1250
Big suite:
shared €1150
Single €1350

Included:
6 nights accommodation in Casa San Juan, a beautiful rural house in the north of Ibiza with a huge enchanted garden and swimming pool
full board organic, local vegetarian cuisine
daily evening class or workshop
2h morning yoga daily
2 kundalini yoga classes (raise your vibration!)
After yoga detox juice
daily evening class or workshop
1 hour welcome massage by the islands best therapists wellness chat
all trips and excursions on the island
Not Included:
Flights, Transfer from Airport (we can help you with this and you can share with your retreat fellows!) Last meal that we will eat out.
Yogastyle:
Energtic Vinyasa Flow during morning class. Workshops/restorative/Yin during evning class.
Yoga teacher & Host:
Carina Bo
www.beyogi-ibiza.com
With guests!
Food:
Homecooked vegiterian
heartmade delicous and nutrious food made with love and care.
Getting here:
It takes about 30 min from the airport and we can arrange "meet and greet service" 40 € per way. Cheaper if you share Taxi with your retreat fellows.
The north of Ibiza is a place of Art, Music & Freedom... <3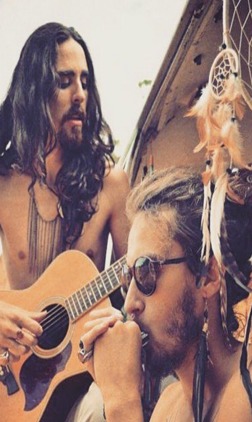 Ibiza inspire to find that wild voice in your heart that's been quiet down by reason way too long!
The Island is magnetic, once you fall in love you will continue to come back forever...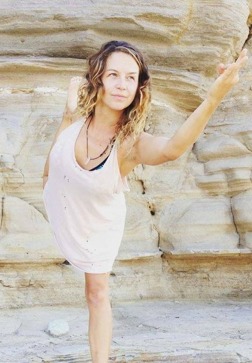 She was free in her wilderness...
Your heart is free have the courage to follow it!
Our retreat is located with into the wild with nature as far as the eye can see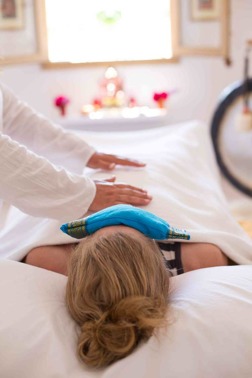 Help your body to bloom and restore with healthy hearty homecooked food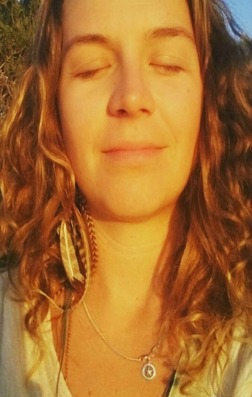 Raise your vibrations during the week with breath, dance, empowering vinyasa and explore the wilderness of your soul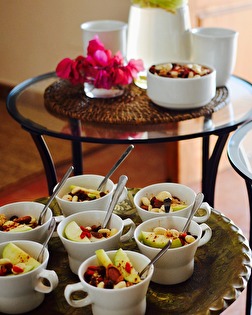 During the week you will experience the essence and magic of the north part of the island...